Products/Services
Nagai's craftsmanship ethos is to create innovative new gloves that offer outstanding functionality and fit to maximize human performance.
We have been producing gloves for 60 years.
Today, not only do we work with multiple Japanese brands, but we work with well known international brands designing and manufacturing gloves sold all over the world.
Why clients choose Naigai
Development and technology expertise found nowhere else
Ergonomic glove design

In its position as a dedicated glove manufacturer, Naigai's R&D unit analyzes and researches human hands down to the skeletal level to explore ways of supporting their movements.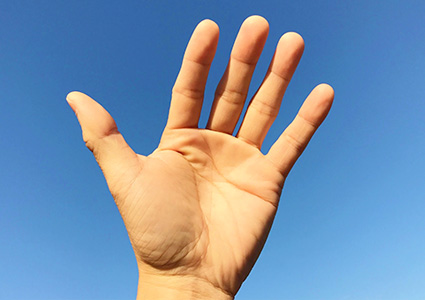 Naigai's advanced designs support clients' brand image, message and concept.
Naigai can produce an endless number of desings for suitable for each sport.
We have dedicated glove designers who develop products that are both functional and aesthetically attractive.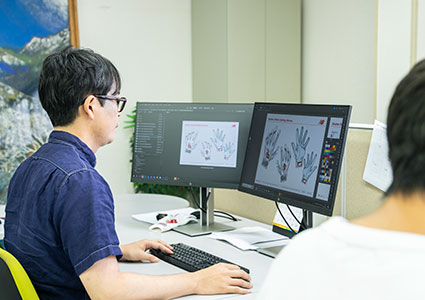 Naigai offers functionaldesigns specific to each sport.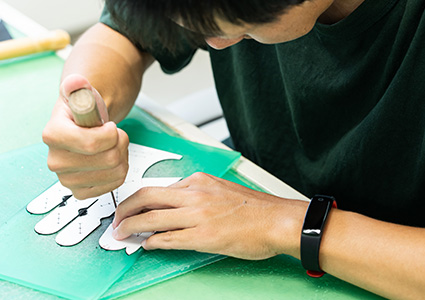 Unique glove designs born out of expertise in materials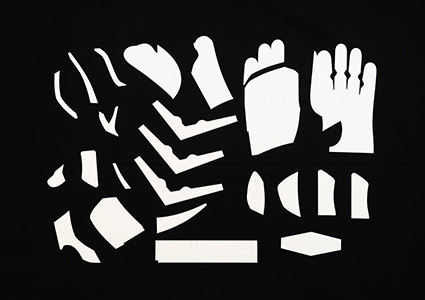 Optimal sizing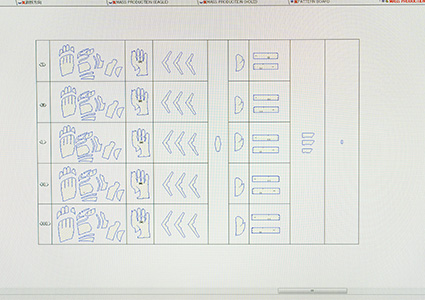 Sales and marketing around the world
In Japan, our offices are located in Kagawa (headquarters) and Tokyo. Overseas, we have sites in South Korea and the United States.
NAIGAI Sales Liaison Office in South Korea (Korean sales office)

This office handles sales, planning, and administration of our business in Korea, Taiwan, and other parts of Asia (excluding Japan).

Naigai Gloves America, Inc. (US subsidiary)

This subsidiary handles marketing, sales and customer service in the US, the world's largest sports market. It acts as the spokesperson and point of contact for our global brand.
Sports gloves

Naigai gloves are worn by many professional athletes who are international brand ambassadors. Many international brand ambassadors, professional athletes, wear Naigai's gloves.
We continue to pursue R&D on our gloves to develop them into even better performance tools for global athletes.
Dress, fashion gloves

One of the motto's behind Naigai's gloves is "unbeatable comfort." This is true in our fashion lines as well.
With the ability to procure the best materials worldwide, we develop them into exquisite forms and create gloves that convey clients' brand image to the fullest.